President Cyril Ramaphosa addressed the nation on 17 June on the country's ongoing measures to manage the spread of the COVID-19 pandemic through the implementation of a risk-adjusted strategy.
His address follows a number of meetings of the Cabinet, the national coronavirus command Council and the presidential coordinating council.
South Africa remains at lockdown level 3, but additional sectors of our economy will now be allowed to reopen – as long as strict measures are in place to ensure physical distancing & personal hygiene.
The industries affected would include the personal care services – which included hair salons – restaurants for sit-down meals, commercially licensed accommodation and conference for work purposes.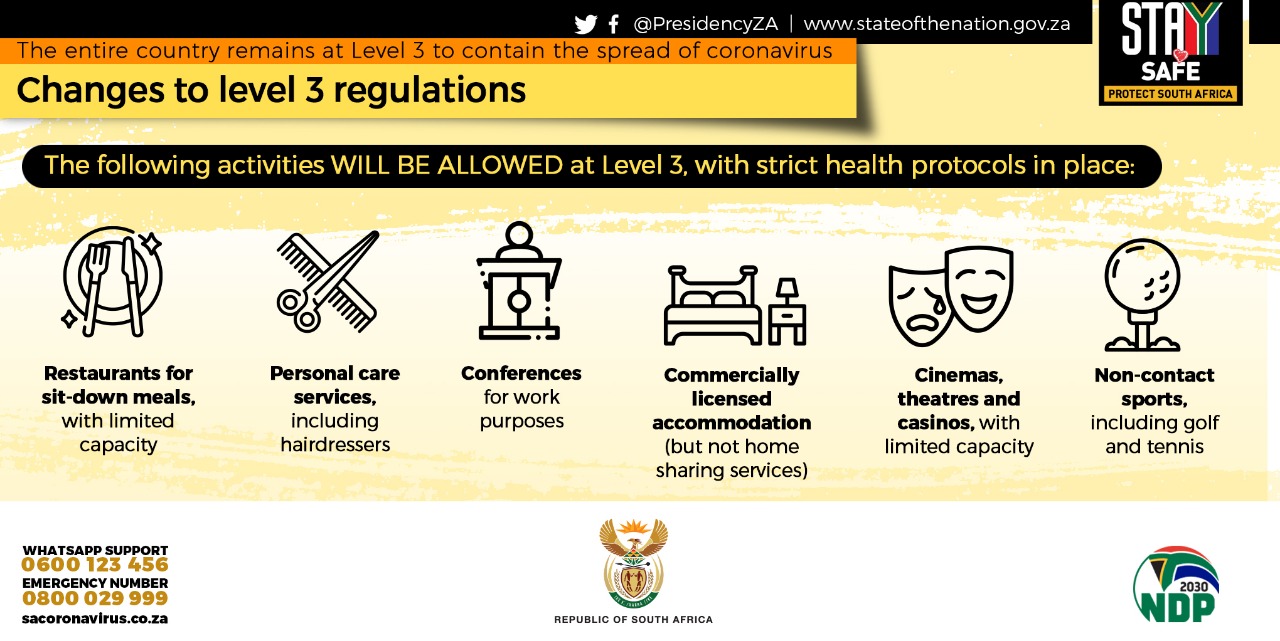 To read the President's speech, click on the link below: